Thank you to everyone who took the time to submit a nomination.
Lifetime Achievement Award: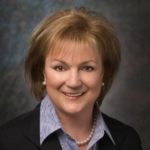 Cathy Kilstrom, SVP, Comcast Cable Corporation
The 2019 Walk of Fame Lifetime Achievement Award marks the first of its kind in Walk of Fame's long 20 year history. Cathy is retiring from Comcast after more than 25 years in the industry.  She has been highly impactful to WICT Rocky Mountain, specifically escalating Walk of Fame as the premier signature event to honor great leaders making a difference in our industry. Cathy is a mentor with a history of supporting other leaders and being an active catalyst in strengthening WICT. She embodies WICT's mission and touchstones to develop leaders who transform the industry, embracing diversity and inclusion practices.
Cathy was named to Cablefax Magazine's "Most Powerful Women in Cable" list in both 2017 and 2018. In 2013, Cathy received the Multichannel News "Wonder Woman Award." She received the "2005 Woman of the Year Award" from WICT Rocky Mountain and presided as chapter President 2007 – 2008. Cathy was elected to the WICT National Board of Directors in 2009 and selected for the 2013 WICT Senior Executive Summit (SES) Program at Stanford Graduate School of Business.
Woman of the Year: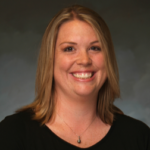 Jodi Robinson, SVP Experience Development, Charter Communications
Jodi Robinson oversees the client development for most of Charter's customer-facing products.  Jodi leads a team of design and technology professionals in the delivery of next-generation experiences, including the Spectrum TV cloud-based user interface, Spectrum TV applications on mobile and television platforms, and all related customer experience analytics.  Jodi holds a Bachelor of Science in Computer Science from Stanford University and was named 2013 Woman in Technology by WICT Rocky Mountain.
Woman in Technology: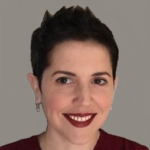 Eilisa Reid, Vice President Provisioning, Charter Communications
Eilisa Reid is a senior information technology leader with experience managing business delivery, technology design and development, and operations across large scale fulfillment ecosystems. Currently, Eilisa is the Vice President of Provisioning within Network Operations at Charter Communications. Prior to joining Charter, Eilisa was with Comcast for over 13 years, where she was an Executive Director in Systems Engineering. A graduate of the University of Pennsylvania, Eilisa earned a Bachelor of Arts degree in Philosophy and Religious Studies, and went on to complete her Masters of Science in Information Systems at Drexel University.
Mentor of the Year: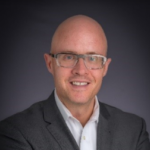 Shane Portfolio, SVP Engineering and Tech Ops, Comcast
Shane Portfolio is Senior Vice President of Technical Operations and Engineering for the Comcast West Division, with responsibility for engineering, technical operations, and advanced services, serving approximately 11 thousand employees and 9 million customers. Shane holds a Bachelor's degree from Metropolitan State University, as well as completed Master's degrees from Regis University, Denver University, and programs at Dartmouth University, Stanford University and Notre Dame University. He is currently in his PhD program focused on Organizational Leadership.
Industry Partner of the Year: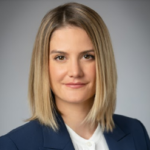 Rachel Beisel, Executive Vice President and Chief Marketing Officer, CableLabs
As Executive Vice President and Chief Marketing Officer of CableLabs, the non-profit research and development lab funded by the global cable industry, Rachel is an integral member of the senior management team and is responsible for the creation, development, and execution of CableLabs marketing, communications, and events strategy. Rachel contributes to the organizational strategic planning process, and directs marketing initiatives that span across digital communications, brand, video production, advertising, global communications, and events for CableLabs and its for-profit subsidiaries, Kyrio and UpRamp.
Young Woman to Watch: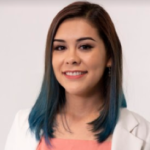 Monserrat Vazquez, Student, The Cable Center Intern
Monserrat Vazquez is Administrative Intern at The Cable Center, supporting theoffice of the President, bringing a young and genuine perspective to The Cable Center culture. Along with her intern duties, Monserrat is a fourth year student at the University of Denver, double majoring in Psychology and Sociology, with a minor in Mathematics. She graduates in June, 2019. Monserrat's passion in life is helping underprivileged youth access and navigate the higher education process. As the Community Service Chair of her sorority, Sigma Lambda Gamma National Sorority, Inc., she heads the program Road To Distinction. This ground- breaking project provides mentorship for young women at her alma mater, Abraham Lincoln High School, where she was class Valedictorian.
Leaders to Watch:  
Jason Foisy, Manager RE Voice Operations, Comcast
Jill Johnson, Senior Director, Business Process Effectiveness, Comcast
Megan McCourt Merk, Director, Sand Cherry Associates
Jen Shadboldt, Director Customer Portal, Charter Communications                         
Janice Silver, Vice President of Marketing & Programs, The Cable Center
Cindi Thompson, Director Technology Services, Charter Communications
New Award This Year! Rising Stars:
Courtney Beckham, Sr. Business Analyst, SDM & Portfolio Management, Charter Communications
Daisy Henderson, Software Engineer, Comcast
Denine Hunt, CommTech 2, Installation & Service, Comcast
Robin Perman, Manager Human Resources, Comcast